Keyshia Cole has revealed she's retiring from music.
The Grammy-nominated singer took to Twitter on Wednesday night, March 17, to announce her retirement from music.
Cole shared the news while responding to tweets from fans, one of which reminded her to "stay focused" following the release of her new single and her legendary Verzuz battle with R&B princess Ashanti last January.
"I'm retiring…" Cole, 39, replied.
The announcement immediately caused a stir as fans wondered why she would want to leave music when her recently released single "I Don't Want to Be in Love" is buzzing.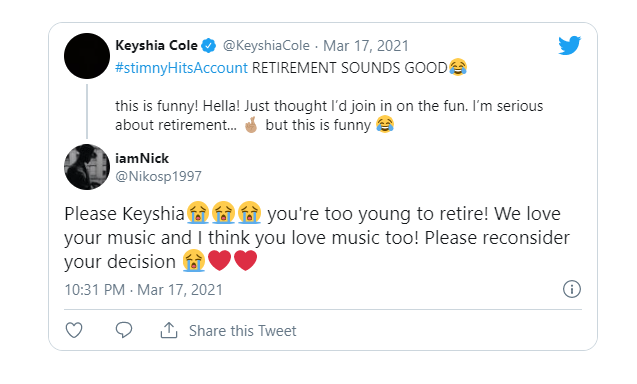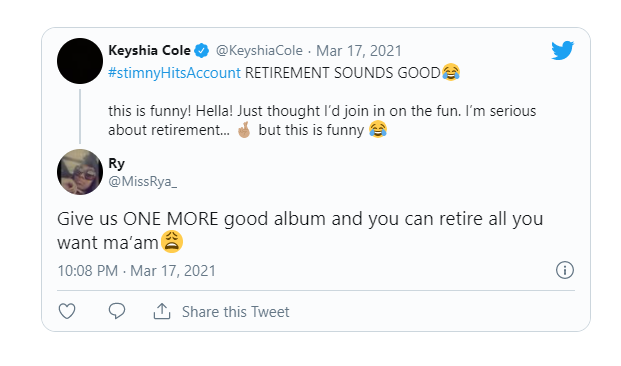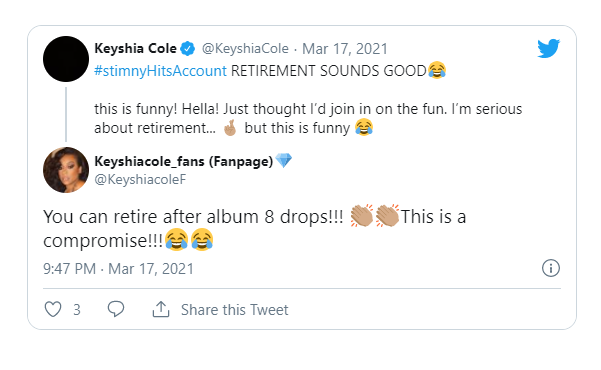 The Oakland-bred entertainer released her debut single "Never" back in 2004, and dropped her debut album The Way It Is in the following year. Since then, Cole has delivered a number of chart-topping projects and singles, including 2007's "Let It Go," 2008's "I Remember" and "Heaven Sent" as well as her sophomore effort Just like You (2007), A Different Me (2008), and Point of No Return (2014). Her latest album, 11:11 Reset, arrived back in October 2017 with appearances by Young Thug, DJ Khaled, French Montana, Remy Ma, and more.